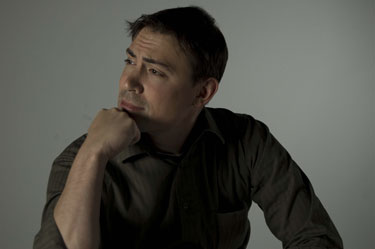 The REAL Chris Brown.
They say that a picture is worth a thousand words, and judging by the picture to the left, some of those words could be "intelligent," "handsome," or even "dude." I'm sure other words have entered your mind. They probably rhyme with words like "dawesome," "stagnificent," or perhaps "booshdag." So let's talk about that man behind the pensive look.
I am employed as a Graphic Design Engineer, and make Graphical User Interfaces (gooeys). I do, however, love to draw and paint in both analog and digital formats. I currently reside in Kalamazoo, Michigan, which is a fictional town that was made up so people could say that funny word over and over again...Kalamazoo...Kalamazoo...Kalamazoo!
Latest news, events, and rants...
How many coding / framework / markup languages can you use to create a web page? It seems like that number is growing...
Work and life have been very busy lately...all for very good reasons. Although lacking free time, I still managed to
I'm redefining the meaning of "lifetime learning." It's a good thing it didn't take as long to find a great job. Sure maybe I was
Random sketches and developmentals...